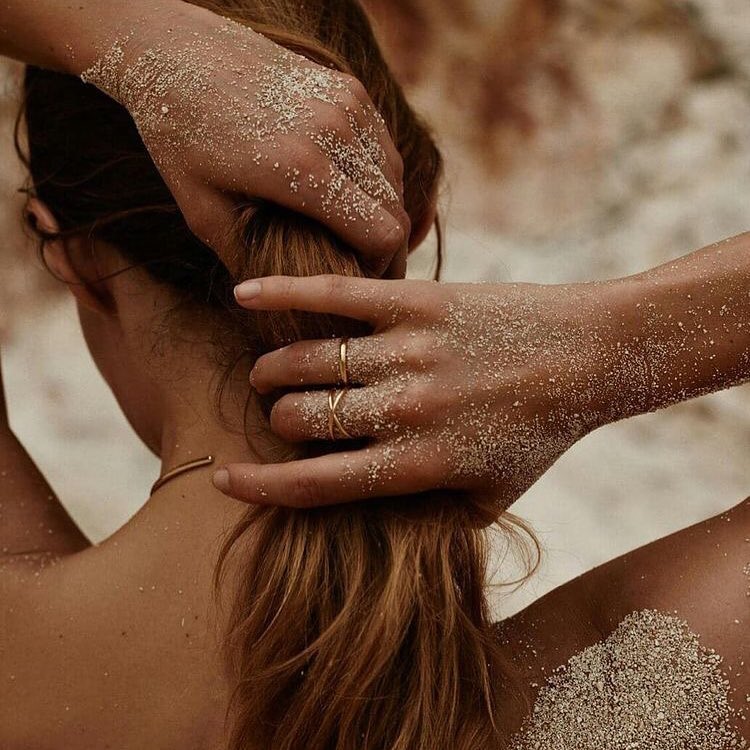 Tanning
Reveal a bronzed goddess with Naked Tan. Skin is infused with pure botanical ingredients, enriched with Erythrulose and Aloe Vera, and free from parabens or alcohol. Wash and wear in just 2 hours.
Spray Tan ………………………………………………………………………. $45
Spray Tan & Dry Body Polish………………………………….. $95
Pre – Tan Tips
• ensure all hair removal is completed prior to your tan
• exfoliate! this will help to ensure an even tan
• on the day of your tan, avoid deodorant and body creams
• wear loose comfortable clothing and shoes
Post – Tan Tips
• tan will last up to 7-10 days if maintained properly
• moisturise daily!
More FAQ
I have sensitive skin, can I still be sprayed?
Ofcourse! We are yet to see any issues with our guests with sensitive skin. If still unsure, please ask for a patch test
Can pregnant or breastfeeding women be spray tanned?
Testing has shown that DHA does not penetrate the skin, nor enter the bloodstream, therefore, it appears safe to spray pregnant women. If unsure, we recommend to check with your doctor or health carer. For women who are breastfeeding, we recommend to avoid spray tanning over the nipple area, or ensure the area is wiped prior to breastfeeding.
Do I have to take all of my clothes off?
We recommend just down to the bottom underwear to ensure a complete and even spray tan, although if uncomfortable or unsure, please speak with us prior.
During my shower, I have noticed some colour washing away?
This is fine and completely normal. The excess colour that is washing away is just the bronzer.
How often should I moisturise after being spray tanned?
The more the better! We recommend daily moisturising to help prolong your spray tan and keep skin nourished.
After being sprayed, do I still need to wear sunscreen?
Yes! Tanning solution does not contain sunscreen.
Will tanning solution stain my clothes? What should I wear after my tanning session?
We suggest loose dark coloured cotton fabrics as the bronzer will wash out easily from cotton. We prefer females to go bra less if possible immediately after the spray tan to avoid the bra rubbing against the skin and removing the tan.
Can I wear make-up straight after my tan?
Wearing make-up is fine, however clients should not wash their face or apply make up or moisturiser prior to washing off your tan as water stops the development process. Makeup applied before the tanning session will act as a barrier so it is likely that the tan on their face will be slightly lighter than on the rest of their body.
I frequently go swimming, will this affect my tan?
Yes, swimming in chlorine water or salt water will cause the tan to fade in colour.
Can I leave my Naked Tan on longer than 2 hrs?
As Naked Tan is a TRUE 2hr tan, we recommend leaving your Naked Tan on for 2 hours (do not exceed 4 hours).
Naked Tan is a concentrated solution and may over develop on the skin if left on for too long, this may cause the tan to appear golden/orange
.