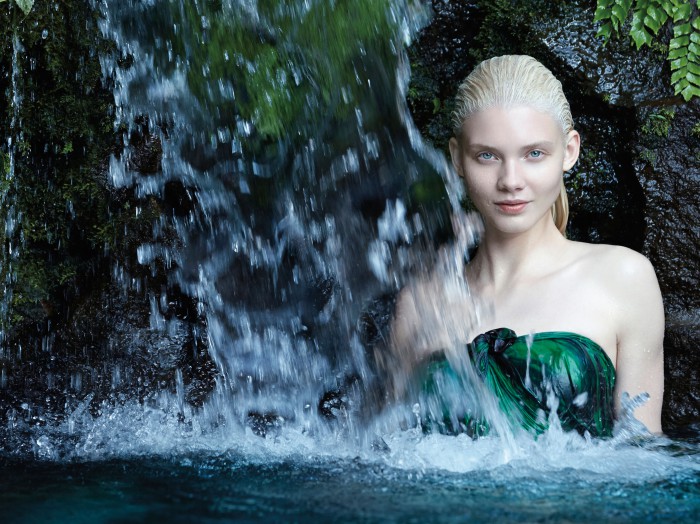 We invite you to switch off from the outsite world and experience a holistic approach from the moment you arrive with our signature aroma and organic tea to relax and calm.
"Langhana" is an ancient Sanskrit word meaning reduction in energy, creating a grounding and calm nature
Our team of caring and experienced therapists combine high skills and a nurturing approach to promote your overall wellbeing.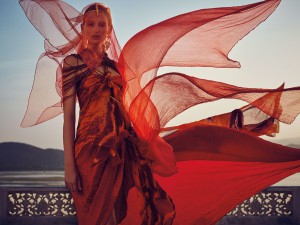 Your Spa Experience
Each spa treatment includes a personalised consultation, sensory journey and complimentary rituals to suit individual needs to restore
and create balance within.
Making a Booking
We recommend making appointments in advance to secure preferred date and time for your spa experience.
Non-refundable 10% deposit and credit card details are required to secure all appointments of 60min or more in duration.
Arrival
Please arrive 10minutes before your appointment to allow time to check in, complete your consultation card, enjoy a cup of Aveda Comforting Organic Tea and relax before your treatment. Late arrival will limit time allocated.
Your Comfort
Please respect the peaceful serenity of the spa by keeping noise to a minimum. Please advise at the time of booking of any medical/skin conditions, injury or allergies. We recommend to leave jewellery and valuables at home and wear comfortable clothing when arriving to the spa. For most of our treatments we will ask you to slip into our cosy robes for your foot bath ritual. If you are having a pedicure, please bring open toe shoes.
Pregnancy
Congratulations! Please advise at the time of booking of your impending bundle of joy, as some body treatments are not recommended. Pregnancy massage can safely be treated after the first trimester using a specialised pregnancy cushion to allow safe comfort and relaxation. For your peace of mind we avoid all pressure points and use organic plant oils with pregnancy safe aromas for all pregnancy spa treatments. Every care is taken during our facial treatments to customise to suit your skin, particularly to address common pigmentation and promote a radiant glow. Please be mindful of our cancellation policy should you book your appointment close to your due date.
Cancellation Policy
We kindly request a minimum 24 hours notice to cancel or reschedule your appointment.
Cancellation within 24 hours or failure to attend will incur 50% cancellation fee.
Rebooking
We recommend you to book your next appointment before you leave the spa.
A 10% discount will be applied to rebooked appointments made on the day of your treatment within 6 weeks. Some exclusions may apply.
Gift Vouchers
Give the gift of a spa experience with a Langhana Gift Voucher. Available for spa treatments or dollar value, purchase in-store or over the phone, valid for 12 months from date of issue. Vouchers are non-refundable and may be redeemed on treatments or products to the same value or upgraded toward another treatment or package . If you have received more than one voucher (lucky you!) these can be combined to enjoy a spa package or redeemed on products.
AVEDA ingredients
At Aveda, The Art and Science of Pure Flower and Plant Essences, we believe that Nature is the best beauty artist of all. This is why we continually strive to increase our use of naturally derived ingredients whenever possible.
Naturally Derived: We define naturally derived ingredients to be those for which more than 50% of the molecule comes from a plant, non-petroleum mineral, water, or some other natural source.
Our commitment to deliver high performance, botanically-based products that are kinder to the planet – which is good for all of us — goes much deeper than our use of naturally derived ingredients.
AVEDA uses Green Ingredients which are one or more of the following:
· Sourced from organic, sustainable or renewable plant-based origins
· Represent ecological and cultural diversity by being sourced from different habitats all over the world
· Provide fair compensation to suppliers
· Do not negatively impact the ecosystems from which they are sourced
· Are biodegradable
· Involve environmentally responsible processing (for example, steam distillation rather than chemical extraction of essential oils)
· Are animal friendly (Aveda does not conduct animal testing on its products or ask others to do so on our behalf except if required by law, and actively supports the development of alternative methods to animal testing)
· To facilitate the choice of ingredients that meet these standards, Aveda is partnering with the EPEA, an environmental research institute located in Germany and led by Michael Braungart, co-author of "Cradle to Cradle" design principals for products.
Aveda is constantly evolving our ingredient sourcing process to meet our goals, helping to continually move our business toward our vision. As we evolve, we continually measure our past accomplishments and plan for future improvements.
Aveda Green Ingredient philosophy in practice:
· Since 2000, Aveda has substantially increased our purchases of organic raw herbal ingredients and organic essential oils from 20%-25% of total tonnage to 89-90% while also increasing our total tonnage significantly. The exact percentage varies slightly from year to year due to product mix and availability of certified ingredients.
· Aveda will no longer add paraben based preservatives in its products
· Establishing the Soil to Bottle™ traceability, which allows Aveda to progressively document and expand the source of its ingredients while promoting quality through its supply chain.
· Aveda established programs to promote sourcing GMO-free ingredients
· Aveda is partnering with the EPEA Institute for ongoing evaluation of raw materials in Aveda products by application of the "Cradle to Cradle" design; to date EPEA has reviewed over 600 ingredients for Aveda.
· Aveda is the first beauty company manufacturing with 100% certified wind power at our primary manufacturing facility in Blaine, MN.*
· Aveda pioneered the use of up to 100% postconsumer recycled content in its packaging.
· Aveda pioneered the Aveda Caps Recycling Program
· Aveda will continue to seek greener alternatives for certain ingredients in existing products applying EPEA Institute principles.
· Aveda will continue to develop sustainable plant-based alternatives to replace petrochemicals
· Aveda products are not formulated with Sodium Lauryl Sulfate.
AVEDA Heritage
5,000 Years of Results Our earliest roots lie in Ayurveda, the Indian healing tradition based on the knowledge of life and the interconnectedness of all things. It has proven, over 5,000 years, that treating the whole person leads to greater balance and well-being, so we consider the effects of our products not only on hair or skin, but on body, mind and emotion.
Our relationship with Ayurveda began in 1978, thanks to two renowned Ayurvedic physicians and scholars, Drs. Vinod and Kusum Upadhyay. Globally sought for their expertise in Ayurvedic medicine, pharmacology, botanical research and aromatherapy, they brought 1,000s of years of Vedic and Ayurvedic tradition to bear on Aveda's work. Their guidance first helped us identify botanical actives for our products, allowed us to pioneer "functional aromas"(with our Chakra™ Balancing Blends), and helped us launch innovative, powerful plant derived formulas such as Outer Peace™ Acne Relief skin care.
ayurvedic roots
Ayurveda is an ancient holistic system of healing that strives to create balance in body, mind and spirit. Ayurveda means "the science of life" and it has been central to Aveda since the very beginning, when we partnered with the Ayurvedic Doctors Vinod and Kusum Upadhyay*.
In keeping with Ayurvedic principles—and because of our concern for the Earth—Aveda is committed to using organic ingredients. This has led to another Ayurvedic partnership—between Aveda and the Indian firm, Nisarga.
Nisarga—which means "nature" in Sanskrit—grows Ayurvedic herbs with organic agriculture. We have partnered with them to obtain organic turmeric and amla for use in some of our products.
Nisarga employs an environmentally friendly extraction method using CO2, which leaves no toxic residues and works at a lower temperature—yielding highly potent extracts.