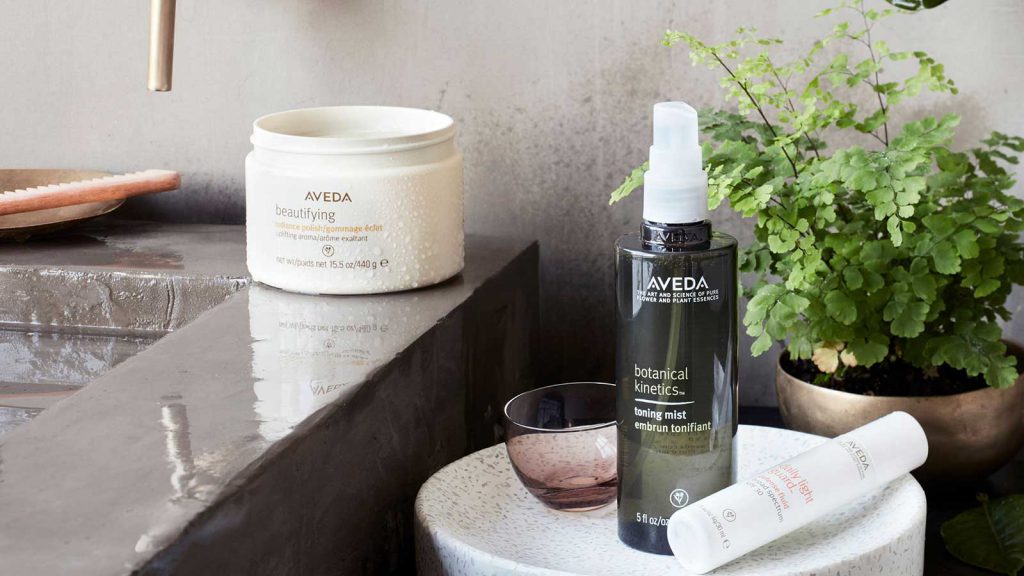 AVEDA Ingredients
At Aveda, The Art and Science of Pure Flower and Plant Essences, we believe that Nature is the best beauty artist of all. This is why we continually strive to increase our use of naturally derived ingredients whenever possible.

Naturally Derived: We define naturally derived ingredients to be those for which more than 50% of the molecule comes from a plant, non-petroleum mineral, water, or some other natural source.

Our commitment to deliver high performance, botanically-based products that are kinder to the planet – which is good for all of us — goes much deeper than our use of naturally derived ingredients.
AVEDA uses Green Ingredients which are one or more of the following:
Sourced from organic, sustainable or renewable plant-based origins
Represent ecological and cultural diversity by being sourced from different habitats all over the world
Provide fair compensation to suppliers
Do not negatively impact the ecosystems from which they are sourced
Are biodegradable
Involve environmentally responsible processing (for example, steam distillation rather than chemical extraction of essential oils)
Are animal friendly (Aveda does not conduct animal testing on its products or ask others to do so on our behalf except if required by law, and actively supports the development of alternative methods to animal testing)
To facilitate the choice of ingredients that meet these standards, Aveda is partnering with the EPEA, an environmental research institute located in Germany and led by Michael Braungart, co-author of "Cradle to Cradle" design principals for products
Aveda is constantly evolving our ingredient sourcing process to meet our goals, helping to continually move our business toward our vision. As we evolve, we continually measure our past accomplishments and plan for future improvements.